I love them so much! They are by far my favorite animal and I just discovered there is a ton of of adorable little bunny things on etsy. Here's my favorite 10 that I found today...
1. This cute screen printed Alice in wonderland T
2. These wall decals. There's only one thing cuter then bunny's and that's fat bunny's.
3. This hand painted ceramic tile. I love the style of this!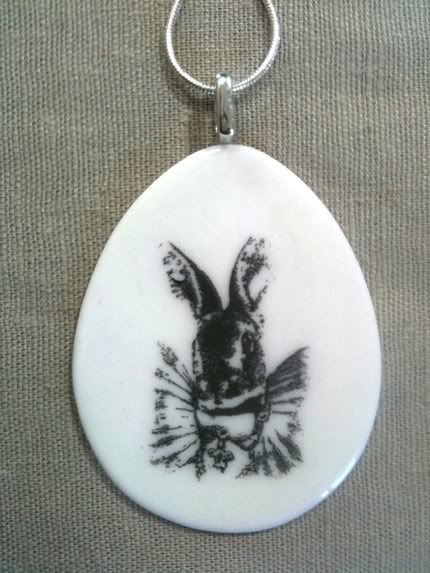 4. This ceramic pendant
5. This fabric would be adorable for a little girl!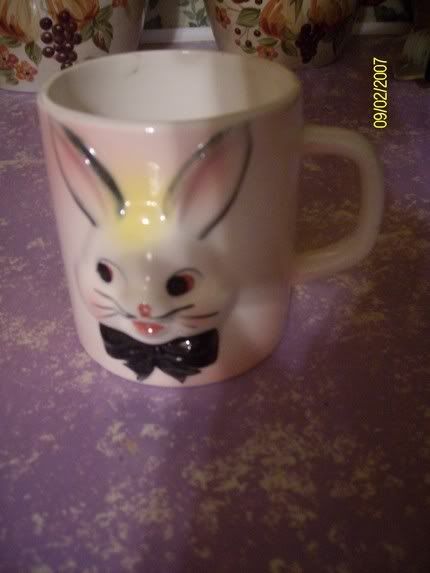 6. I don't know where they found this mug but I must have it!
7. This plastic children's plate. I remember eating off of cool plates like this when i was a kid.
8. This original oil painting
9. These amazing salt and pepper shakers. Salty and Peppy? How cute is that!
10. And of coarse my all time favorite children's book.
-Brenna