Just a few pics from the baby shower this weekend. It turned out so good! So many talented lady's through in their creative ability and made this baby shower so lovely!
Cake and cupcakes by my sister-in-law LaRae
Homemade chocolate covered pretzels and caramel corn. I made he little Humpty Dumptys
I made these onesie cookies. Half have an "S" for baby Shyla and half have an "E" for baby Everett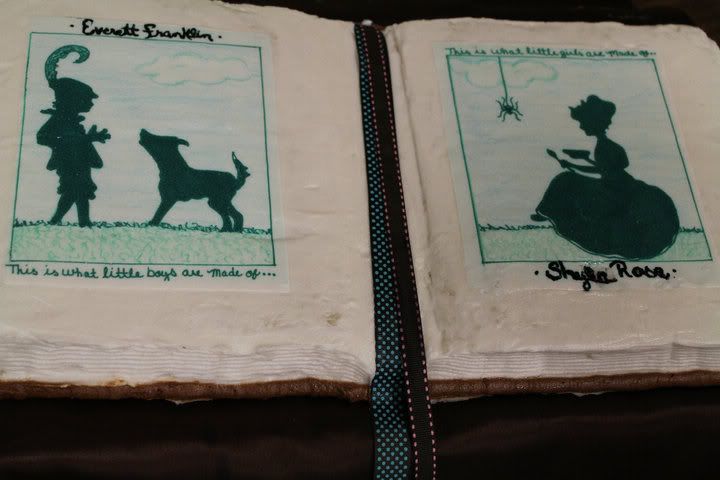 Close up of the adorable cake!
I got together an Italian Soda Bar. Sadly nobody got a picture of it. But we got plenty of people enjoying them! This is my crazy cousen Rachel. I heart her!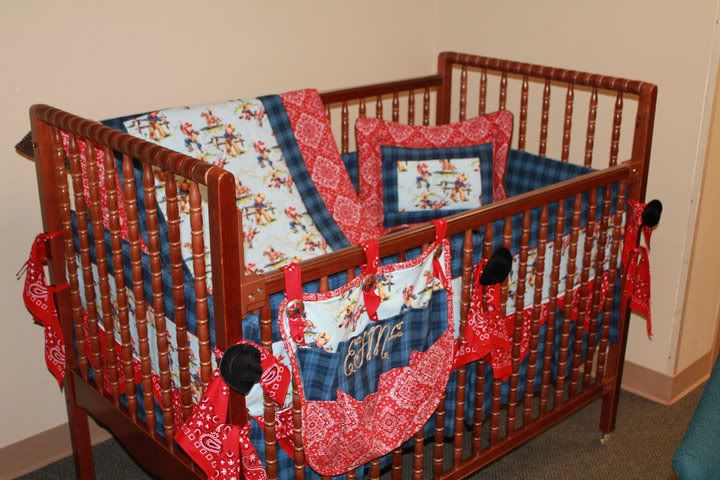 Liz's mother-in-law Roxy is a super tallented seamstress. She made a whole new bed set for baby Everett out of material Liz and David picked out. I love the super cute Vintage Cowboy theme she going with!
For Everett Franklin McManus
My brother Amos and LaRae. I wish we got better pictures...
My sister Liz and David
-Brenna