Just a peek around my parents house (a few things that I really like)...yeah I was bored today...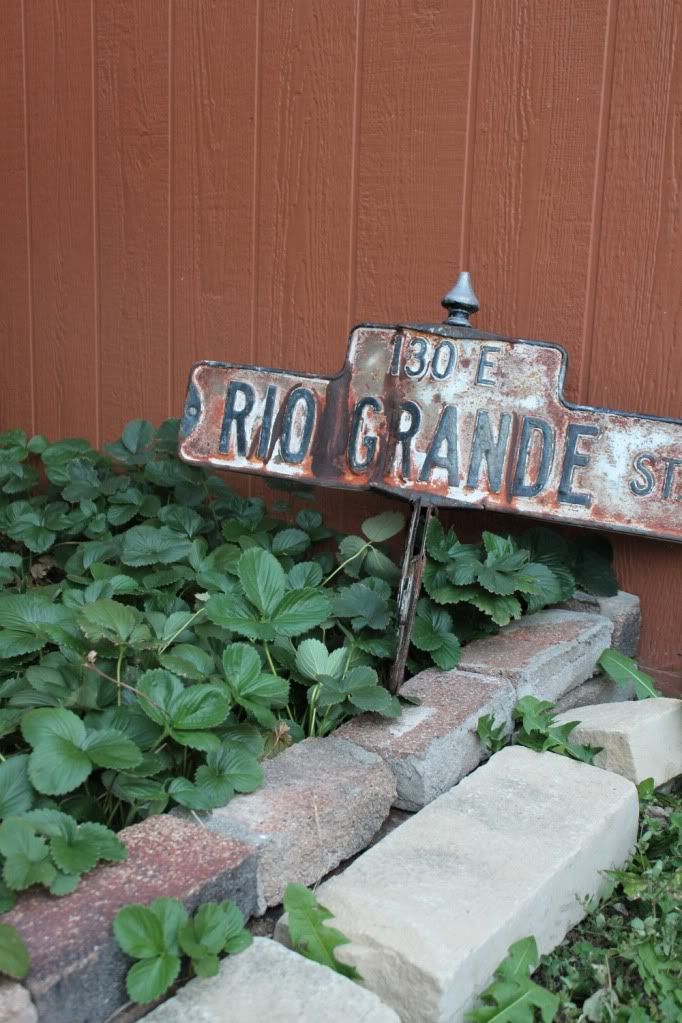 this is in my moms strawberry garden
the outside of their house has a bunch of vines all over it, which is like one of my most favorite things ever about houses
this is just a quarter of my moms spoon collection, she has three more cases like this one...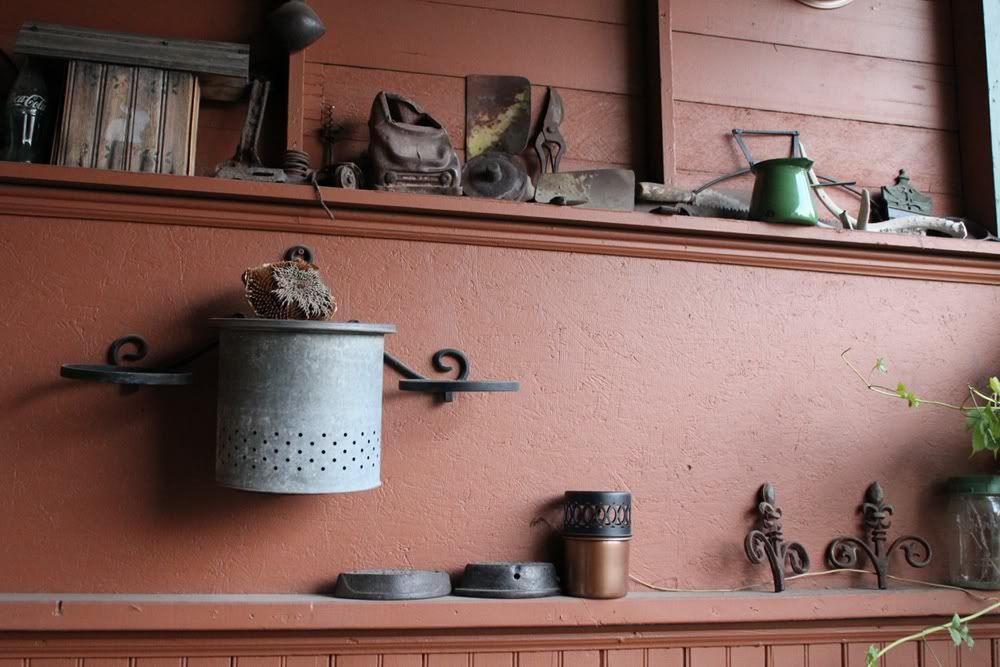 They have so many cool little antiques everywhere.
I'll have to share pics of my moms bathroom someday. They just finished remodeling it with a clawfood tub and one of those toilets with the tank way up high.
My dads bathroom is really cool too! It used to be our storage room and he completely remodeled it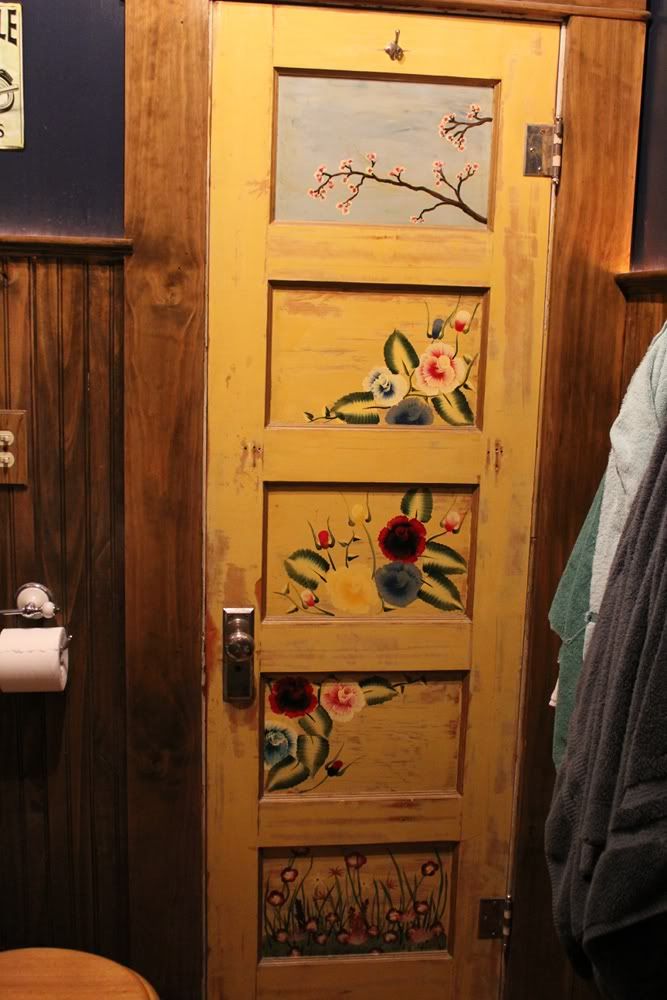 My sister and I painted the bathroom door for him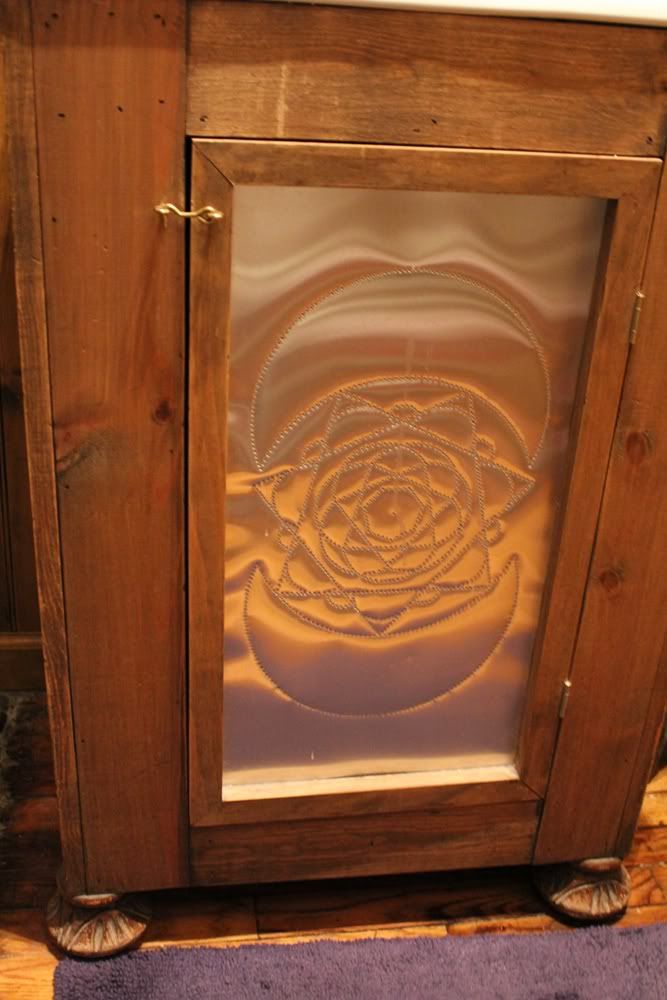 Made by my brother and my dad
I couldn't get a good pic of the shower but it's made entirely out of copper and he used old glass doors for the shower door and we all collected rocks that he used to grout the shower floor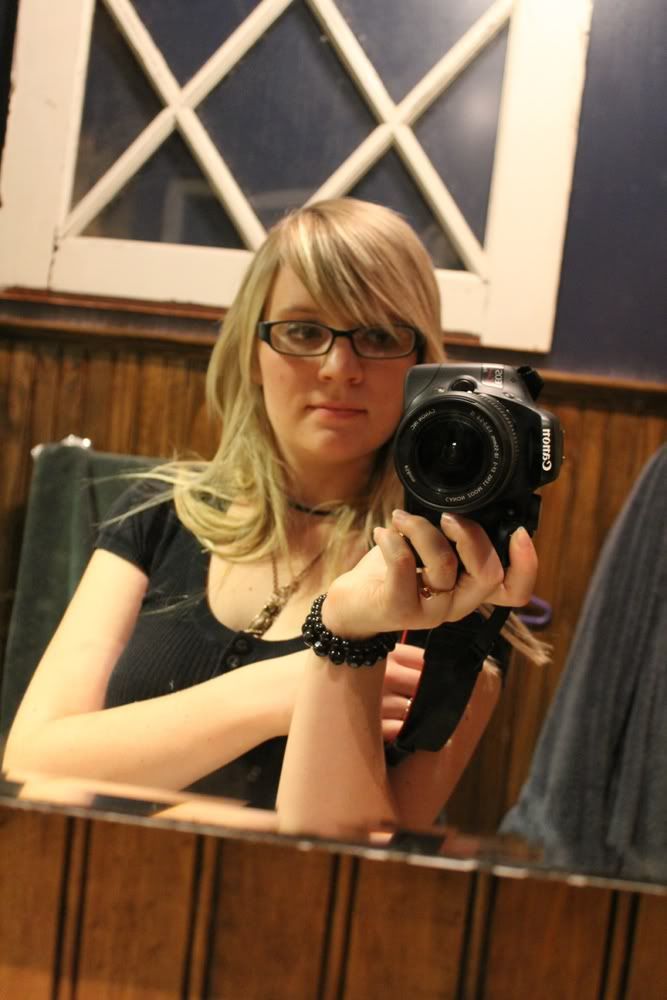 Happy Thursday!
-Brenna