I guess I was bored today and I decided to get a couple more things made for my niece Shyla before she's born...which is very very soon!
I made another bib like the one I made Everett from the
Home Ec
class that I'm doing.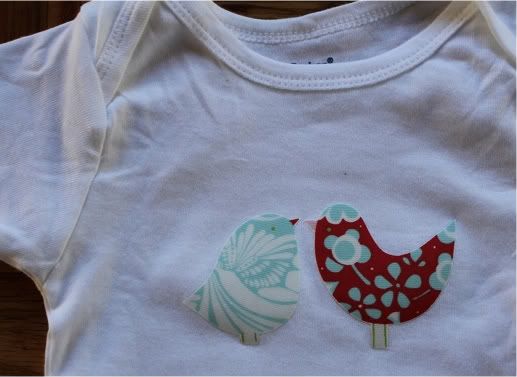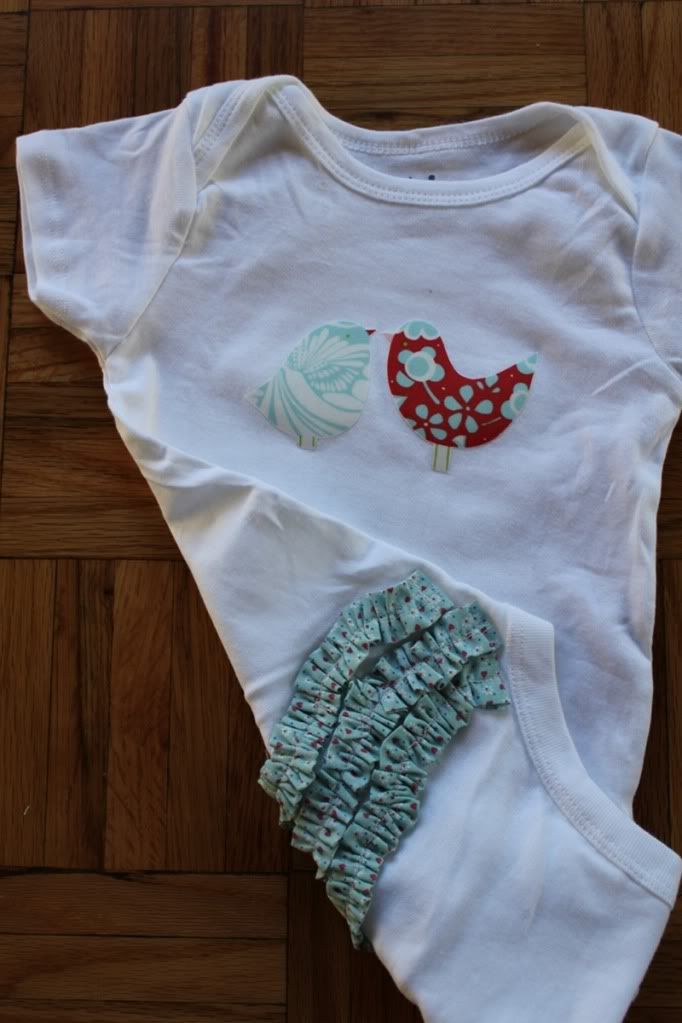 And another onesie. For forever now I've been wanting to make a onesie with the cute little ruffles on the butt. It didn't turn out as good as I wanted. But at least I know how to do them now.
-Brenna